11.01.2016
David Bowie, animateur radio d'un jour à la BBC en 1979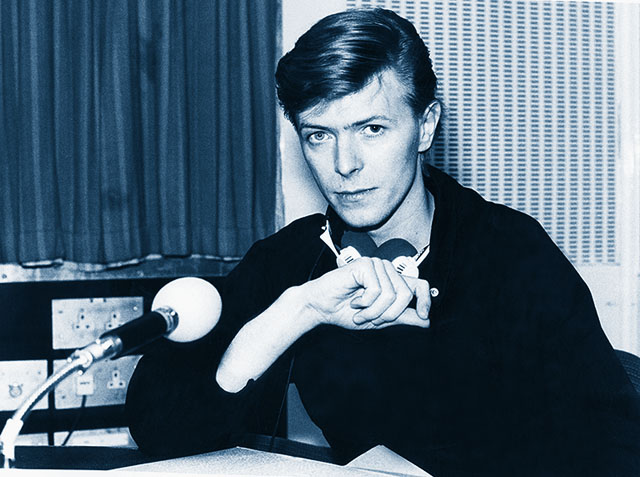 En 1979, David Bowie a exceptionnellement programmé et animé une émission de radio de 2 heures à la BBC. Il a passé notamment les Doors, Iggy Pop, John Lennon, King Crimson, Jeff Beck, Roxy Music, et même un morceau de Philip Glass. Et aussi 2 morceaux de lui-même.
Voici l'intégrale de l'émission:
voir la vidéo
Playlist:
The Doors, "Love Street"
Iggy Pop, "TV Eye"
John Lennon, "Remember"
? & The Mysterians, "96 Tears"
Edward Elgar, "The Nursery Suite" (extrait)
Danny Kaye, "Inchworm"
Philip Glass, "Trial Prison"
The Velvet Underground, "Sweet Jane"
Mars, "Helen Fordsdale"
Little Richard, "He's My Star"
King Crimson, "21st Century Schizoid Man"
Talking Heads, "Warning Sign"
Jeff Beck, "Beck's Bolero"
Ronnie Spector, "Try Some, Buy Some"
Marc Bolan, "20th Century Boy"
The Mekons, "Where Were You?"
Steve Forbert, "Big City Cat"
The Rolling Stones, "We Love You"
Roxy Music, "2HB"
Bruce Springsteen, "It's Hard To Be A Saint In The City"
Stevie Wonder, "Fingertips"
Blondie, "Rip Her To Shreds"
Bob Seger, "Beautiful Loser"
David Bowie, "Boys Keep Swinging"
David Bowie, "Yassassin"
Talking Heads, "Book I Read"
Roxy Music, "For Your Pleasure"
King Curtis, "Something On Your Mind"
The Staple Singers, "Lies"
Sélection d'articles sur les mêmes thèmes:
23.05.2017




Rachmaninov, le concerto pour piano n°2


11.12.2016




Les Faussaires


13.11.2016




Einstein on the beach, Philip Glass


22.10.2016




Philip Glass par Jaap van Zweden


01.04.2016




Hang Massive


27.03.2016




Hang - David Charrier


25.03.2016




Facebook et sa "no life" numérique vus par Orelsan


05.02.2016




Ambiences sonores


05.02.2016




Rone, "Bora vocal"


03.02.2016




Instruments insolites


11.01.2016




David Bowie, hommage en quelques clips


29.11.2015




Röyksopp & Robyn - Monument


20.11.2015




Le dernier album des Beatles sur une Terre alternative


07.02.2015




Duo Fergessen


28.02.2013




Chants diphoniques mongols - 3


27.02.2013




Mongolie, histoire du chameau qui pleure


25.08.2012




Didgeridoo mystic


09.08.2012




Planète bleue


03.08.2012




A Space Journey


31.07.2012




Le chant des planètes


14.07.2011




Dernier vol de la navette, en live et en musique


20.06.2011




Arnaud Fleurent-Didier, "France Culture"


06.06.2011




Le dormeur doit se réveiller !


18.05.2011




Mystic night


30.04.2011




Youssou N'Dour et Neneh Cherry, "7 Seconds"


29.04.2011




Chants diphoniques mongols - 2


22.04.2011




Didgeridoo magic


15.04.2011




Chant diphonique mongol


14.04.2011




Chants sacrés tibétains


10.04.2011




Om Mani Padme Hum


06.04.2011




Time lapse - A music journey


19.03.2011




Ambient radio


10.09.2010




Geofrey Oryema, "Land of Anaka"


10.09.2010




La danse des dauphins


05.08.2010




Vol libre


01.08.2010




"Loungta, Les chevaux de vent"


16.07.2010




"Les puissances de 10"


25.03.2010




Animals - Pink Floyd & George Orwell


10.03.2010




Intermède musical - Röyksopp


21.02.2010




Isaac Haayes, "The Shaft"


05.02.2010




Inspiration et création


22.01.2010




Musique - Jose Gonzalez


12.04.2009




La musique des planètes


Sommaire
Thèmes
Rechercher
News
Village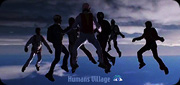 Humans Village
Le site participatif de syti.net
En savoir plus
Bibliographie